Students take film courses to satisfy general education requirements in arts and humanities and to explore the discipline. Students who earn a bachelor's degree in film at a four-year university pursue careers as filmmakers, editors, digital media artists, film archivists, media educators, film festival curators, script analysts, cinematographers, television producers, and studio executives.
Student Voice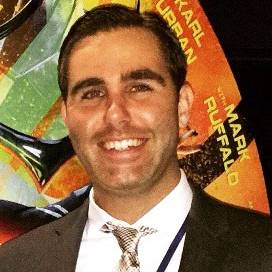 Reid Ackerman
Reid Ackerman is living his dream of working in the Hollywood film industry. And he credits MiraCosta College with helping him get there. "MiraCosta was awesome," said Ackerman. "The school, the programs, the people there all played a huge role in guiding me to where I am today."
Read More About Reid Ackerman-
Academic Programs in Film
The academic maps will give you an idea of the classes you need to take. However, please meet with a counselor to personalize your education plan.
KEY: Certificate of Proficiency Certificate of Achievement Associate Degree Bachelor's Degree
| | | |
| --- | --- | --- |
| Film Studies | MAP | |
| Film, Television, and Electronic Media for Transfer | MAP | CAREERS |
Additional Resources
Contact Information
Chair
Academic Division Assistant
Dean
Admin. Assistant to the Dean
Full-Time Faculty
Associate Faculty