Free Noncredit Courses for Adults
MiraCosta College offers a wide variety of tuition-free noncredit courses at the Community Learning Center in Oceanside and at several locations throughout Oceanside and Carlsbad. See the Continuing Education Schedule to find out what courses are available. If you are a new student who needs help getting started, or would like more information about using our online systems, please review our Online Student Guide or our Online Student Guide Español.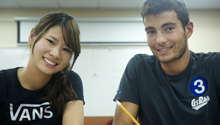 English as a Second Language
Take the first step in achieving proficiency in the English language by enrolling in the MiraCosta noncredit ESL program. The language skills you acquire will help you attain personal, academic, vocational, and/or civic goals.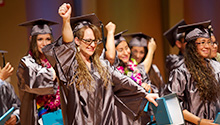 Adult High School
Prepare yourself for higher education and increased employability in a supportive, challenging, accessible environment that respects and honors diversity. Enroll in MiraCosta College's Adult High School.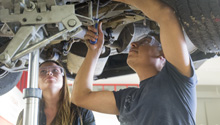 Short-Term Vocational
Learn how to tune up your car or fine-tune your computer skills. Just sign up for
short-term vocational courses.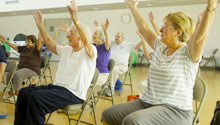 Other Noncredit
Enrich and empower your life with other noncredit courses. There's something for everyone, whether you're a parent, a senior citizen, a person with intellectual disabilities, or an adult looking to learn something new.


See also Community Education and Workforce Development.
Apply to MiraCosta Continuing Education
Contact Information
Community Learning Center
1831 Mission Avenue
Oceanside, CA 92058
Fax 760.795.8730
Admissions & Records Office
760.795.8710
noncredit@miracosta.edu
Adult Education Office
760.795.8736
adulted@miracosta.edu