Astronomy, the oldest of all scientific studies, has played a vital role in the development of modern science. Astronomers study the formation, composition, and evolution of objects such as planets, stars, galaxies, nebulae, black holes, and the universe itself. Students may take courses to prepare for a major in astronomy or to fulfill general education requirements.
Career Options
Career options include teaching, museum or planetarium director, astronomer/astrophysicist, space scientist, mission data analyst, space craft and instrument designer, observatory technician, telescope operator, optics or electronics technician, computer programmer, and mathematician.
Faculty Voice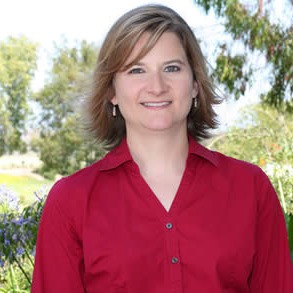 Rica French
"I love sharing this with people," Rica says. "When someone looks through a telescope for the first time, the uninhibited response that comes out--that's the best thing!"
Read more about Rica-
Academic Programs in Astronomy
The academic maps will give you an idea of the classes you need to take. However, please meet with a counselor to personalize your education plan.
KEY: Certificate of Proficiency Certificate of Achievement Associate Degree Bachelor's Degree
Additional Resources
Contact Information
Chair
Academic Division Assistant
Dean
Admin. Assistant to the Dean
Full-Time Faculty
Associate Faculty