A Message From Our President
For immediate questions, please email pio@miracosta.edu
September 18, 2020
Dear Spartans:
The pandemic continues to generate a great amount of uncertainty in our state and nation as businesses and organizations are still restricted from operating at full capacity. MiraCosta College will extend primarily online teaching and learning through the spring 2021 semester in very much the same manner as we are conducting operations this fall.
Courses will continue to primarily be offered through an online modality. There may be some courses that require in-person instruction, such as those with hands-on labs or clinical placements, and we will continue to work alongside faculty and staff in these areas to offer in-person instruction, utilizing social distancing and safety protocols. Robust student support services will also be offered online and I encourage you to learn more about all the free support available to you. Check out the MiraCosta College Student Support Guide. Especially during these times, we all need help and support so please do not hesitate to reach out and ask for help - we are here for you.
In addition, most MiraCosta College employees will continue to work primarily online and remotely this spring. Events, meetings, and social gatherings will continue to be held in virtual formats, rather than on campus, to curb the spread of the virus. We ask for your patience and support as we continue to keep the safety of our students, employees, and community a top priority while improving our services.
MiraCosta College understands students come to us with busy and complex lives, so clarifying the schedule for spring will allow for plans to be made for themselves and their families during this time of uncertainty. Students deserve and will have MiraCosta College's support, responsiveness, and clear communication.
Thank you for your continued dedication and resilience to your studies. Stay well!
My best to all of you,
Sunny
Dr. Sunita V. Cooke
Superintendent/President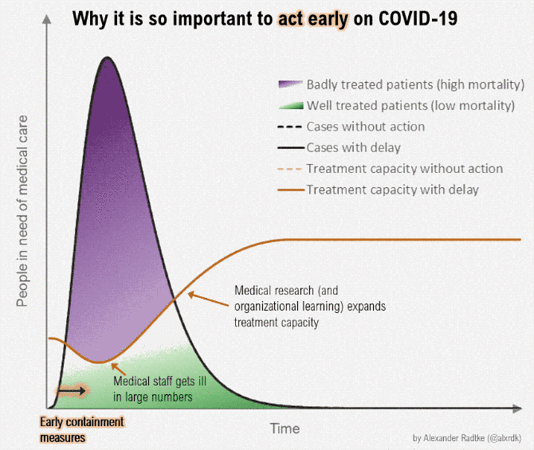 Frequently Asked Questions (FAQ)
How do I protect myself from getting sick (flu and/or coronavirus)?
If you are sick, please stay home from school or work. To help prevent the spread of respiratory viruses, please follow these important tips as follows:
Get a free flu shot at a County of San Diego Public Health Center Immunization Clinic.
Socially distance yourself from people outside of your household.
Wear a mask when you go outside.
Wash your hands often with soap and water for at least 20 seconds. If soap and water are not available, use an alcohol-based hand sanitizer.
Avoid touching your eyes, nose, and mouth with unwashed hands.
Avoid close contact with people who are sick.
Stay home when you are sick and encourage others to do the same.
Cover your cough or sneeze with a tissue and then throw the tissue in the trash.
Clean and disinfect frequently touched objects and surfaces.
Seek immediate medical care if symptoms become more severe, e.g., high fever or difficulty breathing.
What do I need to know about the novel coronavirus 2019 (COVID-19)?
An outbreak of respiratory illness caused by a novel coronavirus (COVID-19) has been identified starting in Wuhan, China. Some patients have had mild illness, while others have been more severe, and some have died.

Although coronaviruses are a group of viruses that aren't new, this is a new type of coronavirus and we are still learning about it. However, the health risk to the general public in California remains low.

Typically, human coronaviruses cause mild-to-moderate respiratory illness. Symptoms are very similar to the flu, including:
Fever
Cough
Shortness of breath
In some cases, COVID-19 can cause more severe respiratory illness.

MiraCosta College, the County of San Diego's Public Health Services, the California Department of Public Health, and the Centers for Disease Control and Prevention (CDC) are all carefully assessing the situation as it evolves.

For the latest information on repatriation and federal management, please see this statement from the CDC. There is also helpful information on the California Department of Public Health website.
What if I have symptoms?
If a person develops symptoms of COVID-19, including fever, cough or shortness of breath, and has reason to believe they may have been exposed, they should call their health care provider or the County of San Diego Public Health Services before seeking care. Contacting them in advance will make sure that people can get the care they need without putting others at risk. Please be sure to tell your health care provider about your travel history. You can also take the following precautionary measures: avoid contact with sick individuals, wash hands often with soap and warm water for at least 20 seconds, and get a flu shot.

If you are having a medical emergency, please call 911. If you are feeling ill while on campus, please go to Health Services at the Oceanside Campus (Room 3326) or the San Elijo Campus (Room 922). If students are off-campus or at the Community Learning Center, and would like to speak with a nurse, please call Health Services at 760.795.6675.

Additional questions? Contact Health Services at mccshs@miracosta.edu.
What is the treatment for COVID-19?
Most people with illnesses due to common coronavirus infections recover on their own; there are no specific treatments for coronavirus infections. For patients who are more severely ill, hospitals can provide supportive care. We are continuing to learn more about this novel coronavirus and treatment may change over time.
How can I obtain more information?
Previous Communications