What is this training about?
The Asian Pacific Islander Desi American (APIDA) Ally Training Program was created in response to the influx of hate crimes during the COVID-19 pandemic, but its mission stems from centuries of discrimination and oppression that continue to impact our campus community.
The goals of this training are to (1) spread awareness of and increase cultural competency with the diversity of histories, cultures, and identities included under the umbrella of APIDA, and (2) celebrate the achievements of APIDAs nationwide and within our communities. The APIDA Ally Training Program contains six modules, each warranting approximately 2-4 hours of work.
Training Components
Module 1 - Who is APIDA?
Module 2 - History, Part I
Module 3 - History, Part II
Module 4 - APIDA's Today
Module 5 - Celebrating APIDA Excellence
Module 6 - Allyship and Solidarity
The asynchronous Canvas course also aims to illuminate intersections with, and solidarities between, ally training programs focused on other minoritized groups on our campus, including the Black Community Ally Training, the UndocuAlly Training, and the Pride Inclusion Training.
Interested in the APIDA Ally Training Program?
We welcome all MiraCosta employees (staff and faculty) to participate in this training. We accept 30 participants to a cohort each semester:
After completing the training, you will receive a certificate of completion, along with the APIDA Ally Training email signature badge and added to our growing list of community allies. If you've taken the training and don't see your name listed, contact apida@miracosta.edu.
Support and Endorsements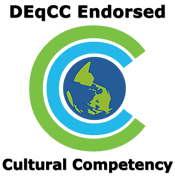 Below are statements our APIDA allies had to say about the training program:
Hearing APIDA voices and listening to and reading about their experiences, struggles, and success stories was empowering for me.
I found all of it beneficial. I particularly liked more of the popular culture elements in terms of representations and videos giving voice to different individuals. There is something about literally hearing a variety of voices that is quite powerful to the learning process.
I felt the personal staff/faculty stories were engaging, reading the discussion board was enlightening but really, all of the content was important to understand this community.
I really enjoyed hearing from members of our MCC community. Those stories in combination with the other great content served as a bridge to our home. These aren't issues happening out in the void, they impact people right here.
APIDA Supportive Resources
If you need help, or know someone who does, please refer to the following resources below for assistance. The resources are available in multiple Asian languages.
If you or someone you know needs culturally sensitive and language specific mental health and other services, Pacific Asian Counseling Services offers counseling for Asian and Pacific islander populations.
The Asian Mental Health Collective also has a searchable directory of AAPI therapists in US & Canada.
The AAPA Provider Directory has a list of providers that connects Asian and Asian Ameericans to culturally aware providers who are prepared to meet API needs.
Questions?
Contact apida@miracosta.edu