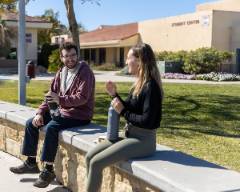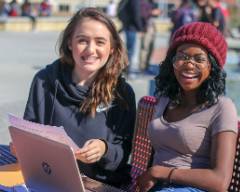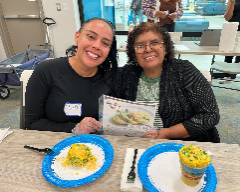 Getting Students Connected to Support
During these unparalleled times, we encourage students to please reach out for support in navigating the many resources that are available in our community, and remotely until we are able to connect again back on campus. To view a list of Frequently Asked Questions (FAQ's) regarding our services, and all other areas of Student Services which are currently operating remotely, please view our Student FAQ and Info Sheet.
At MiraCosta College, we want to support our students who may be experiencing personal and academic challenges that hinder their educational goals. Please refer students or yourself, at the earliest point possible, by submitting a CARE Referral Form so we can connect them to on- and off-campus resources that address:
Basic Needs
The CARE Resource Guide is available for students to learn about how to utilize on and off campus resources to aid with housing, food, and other basic need concerns.
Mental Health & Physical Health
With so many variables and demands in college, it's common for students to feel anxiety, depression, or even suicidal thoughts when you're unsure of how to handle a situation. Additionally, strained physical health may hinder ones ability to focus on school. Seek support by using the following services on campus:
Mental Health Counseling & Medical Appointments
Health Services offers free and confidential counseling at the Oceanside and San Elijo campuses in addition to medical appointments with registered nurses and our campus nurse practitioner. Please see the location and phone number or visit Health Services for more information on availability for scheduling appointments.
Oceanside Campus, Health Services, Building 3300, Room 3326. For more information: 760.795.6675
San Elijo Campus, Health Services, Building 900, Room 922. For more information: 760.757.2121 x7747
Community Learning Center (CLC): Students can reach out to the CLC Front Desk for information on accessing Health Services resources: 760.795.8710
Homelessness & Housing Insecurity
Did you know a recent study by THE HOPE CENTER (2019) showed that 50% of community college student's don't have consistent access to adequate food and 60% face issues with unstable housing situations, and 19% are homeless? MiraCosta College can support you locate shelters and other transitional housing resources to address homelessness and housing insecurity.
Showers and Hygiene Kits: Students may utilize gym showers and available toiletries (gender neutral and specific) when school is in session. Spartan Pass/Student ID is required. For more information, call 760.757.2121 x6194 or email pconahan@miracosta.edu. These services are temporarily suspended due to COVID-19. If you are in need of this type of assistance, please contact the CARE team for additional resources.
Food Insecurity
Local Food Distributions: Great community resources for free, nutritious, fresh, and non-perishable type foods. Need assistance with how to use the food locators? Watch this.
Food Pantry: The Food Pantry provides food assistance and referrals to students experiencing food insecurity; any student who is currently enrolled at MiraCosta qualifies for the support. The support consists of either a snack or an entree item. Typical food pantry items consist of canned goods, pasta, vegetables, beans, tuna, soups, and fruit, granola bars, crackers, and snack-like items. The program provides immediate, short-term relief and offers referrals for CalFresh and additional community resources for ongoing assistance with food insecurity.

All services are confidential. When campus resumes to the typical on-site instructional model, Food Pantry services will also be available through the following Student Services offices:

Campus Assessment, Resources, & Education (CARE) Food Pantry/Service Learning & Volunteer Center

Oceanside Campus, Building 3300, Room 3306: 760.757.2121, x6480 or x2135 or 760.795.6616. Monday - Thursday, 8am - 4:30pm & Fridays, 8am - 3pm.

Student Life & Leadership (SLL)

Oceanside Campus: Student Center, Building 3400, SLL Front Desk: 760.795.6890. Monday - Thursday, 8am - 9pm & Friday, 8am - 3pm.

San Elijo Campus: Student Center, Building 900, Room 930: 760.944.4449, x7782. Monday - Thursday, 9am - 4:30pm & Friday, 9am - 3pm.

Community Learning Center

Building A, 760.795.8710. Monday - Thursday, 8:30am - 7pm, Friday, 8am - 1:30pm & Saturday, 8am-12pm.

Farmer's Markets: Until further notice, Farmer's Markets will operate in a no-touch, drive-thru model. The schedule for Spring 2021 will generally be as follows: 2nd Monday of each month at the Oceanside Campus (starting in February) from: 1:30pm-2:30pm and the 3rd Wednesday of each month at the Community Learning Center (starting in February in CLC-1) from 2:30pm-3:30pm. The location and further details will be sent to all currently enrolled students via a campus-wide email leading up to the event. This is a FREE event!
CalFresh "Free money for Food" (federally known as the Supplemental Nutrition Assistance Program) provides monthly food benefits to income-qualifying families and students. Eligible individuals receive free money for food.

To qualify, one of the statements below must be true:

I'm enrolled less than half time
I usually work over 20 hours a week
I'm approved for work study
I receive Cal Grant A or B
I have a child 12 or younger
I'm under 18 or over 49 years old
I won't be in school next term
I have a disability
I'm in an employment, training, or foster program (EOPS, AB12/AB212, etc.)

Students who are interested in finding out more information about this resource can contact the CARE Program. The CARE Team will identify a designated staff to assist students with application intake or a referral to a CalFresh at community provider who can provide application assistance. Students can also apply directly at www.getcalfresh.org. In order to receive application assistance from the CARE Team, please email care@miracosta.edu with your availability.
Sexual Misconduct, Sexual Assault, Title IX & Discrimination
If you feel that you've been subjected to sexual harassment, misconduct, or discrimination, MiraCosta has crisis resources available that can help you. Contact the Title IX Coordinator to file a complaint or learn more about the support services MiraCosta has to offer.
What is Title IX?
Title IX is a federal law that prohibits gender discrimination on college campuses.
"No person in the United States shall, on the basis of sex, be excluded from participation in, be denied the benefits of, or be subjected to discrimination under any education program or activity receiving federal educational assistance...."
- TITLE IX, EDUCATION AMENDMENTS OF 1972.
Contact
Hayley Schwartzkopf
Director of Labor Relations & Title IX Coordinator
760.795.6865
hschwartzkopf@miracosta.edu
Immigration/DACA
You can also find low-cost legal and immigration services in North County San Diego:
Readynowsandiego.org - 619.363.3423 - a project of Alliance San Diego that focuses on advocacy, education, and services supporting immigrant families
Uurise.org - 760.477.7537 - is a non-profit, 501(c)(3) organization that empowers immigrants and refugees in the U.S. by offering direct legal services, particularly to those who have few resources to obtain legal assistance
The U.S. Citizenship and Immigration Services has published a quick reference guide regarding the phasing out of the Deferred Action for Childhood Arrivals program: DACA_Rescission_0917_612x792_V18
Financial Support
For students experiencing financial hardship or barriers, a MiraCosta College Emergency Grant application has been established for students to have a centralized way to express financial need and be considedered for this one-time grant from MiraCosta College for currently enrolled students.
The Financial Aid Office offers a variety of FREE workshops and events designed to give you tools to manage your finances. Visit Financial Aid for more information or call 760.795.6711.
Off-Campus Support
Submit a CARE Referral Form or email care@miracosta.edu to connect with a member of the CARE Team and receive individualized community/off-campus referrals based on your current circumstances and needs.
When the CARE Program or it's team members are unavailable, students may dial 2-1-1 to speak with a trained live operator to review San Diego County resources or by visiting 2-1-1 San Diego to search for available resources.