At MiraCosta College, your success is our priority. Looking for extra financial support? You can fill out a FAFSA or CADAA application for potential grants and loans or applying for scholarships to help ease the financial burden of your education. For additional support, please also complete our CARE referral form or contact 2-1-1 San Diego.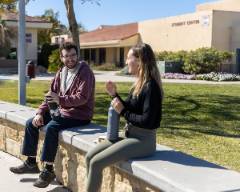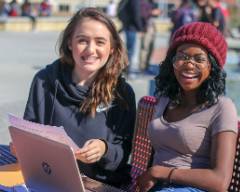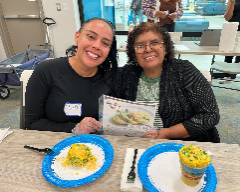 Getting Students Connected to Support
We encourage students to please reach out for support in navigating the many resources that are available on campus, remotely, and in our community.
At MiraCosta College, we want to support our students who may be experiencing personal and academic challenges that hinder their educational goals. Please refer students or yourself, at the earliest point possible, by submitting a CARE Referral Form so we can connect students to on- and off-campus resources.
Basic Needs
The CARE Resource Guide is available for students to learn about how to utilize on and off campus resources to aid with housing, food, transportation and other basic needs concerns.
Off-Campus Support
Submit a CARE Referral Form or email care@miracosta.edu to connect with a member of the CARE Team and receive individualized campus and/or community/off-campus referrals based on your current circumstances and needs.
When the CARE Program or it's team members are unavailable, students may dial 2-1-1 to speak with a trained live operator to review San Diego County resources or by visiting 2-1-1 San Diego to search for available resources.