First Year Forward Counseling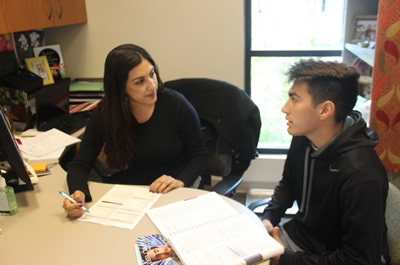 As an FYF student, you have access to an academic counselor that can assist you during your first year at MiraCosta College. Academic counselors can help you by completing an educational plan, choosing courses and helping you reach your academic goals.
SCHEDULE COUNSELING APPOINTMENT
If you have questions or need assistance with anything school related, we are here to help. We are located in building 3700.