Emergency Grant Application and Rental Assistance
Unfortunately, we have exhausted funds for the Spring 2022 Emergency Grant Application and Rental Assistance. Students are encouraged to review the resources available on the CARE website, including the CARE Basic Needs Resource Guide and/or contacting 2-1-1 San Diego. Students are also encouraged to apply for scholarships by reviewing the MiraCosta College Scholarship Guide and completing an application.
The Office of Student Affairs is an integral part of MiraCosta College's culture of care and support by providing students with resources to ensure their personal and academic success. Student Affairs includes opportunities to build community on campus that assist students with feeling like they matter and belong at MiraCosta College. We strongly believe that our students benefit from feeling connected to the campus community and we encourage student engagement with a variety of programs and services. Student Affairs oversees Student Life & Leadership, Associated Student Government (ASG), Health Services, Athletics & Intramurals, Student Conduct, and the Campus Assessment, Resources, and Education (CARE) programs. If you are not sure where to start on campus, please feel free to reach out to the Office of Student Affairs!
Meet the Team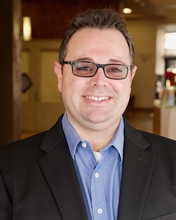 Nick Mortaloni, Ed.D. LCSW
Dean of Student Affairs
nmortaloni@miracosta.edu

Maria Gallardo
Administrative Assistant to the Dean
mgallardo@miracosta.edu
760.757.2121 x6260