2023 Outstanding Faculty & Staff Awards: The nomination form is open through April 14, 2023, 11:59 PM. Submit today!
ASG Funding Requests due 3/27, 11:59 pm, ICC Funding Requests due 3/28, 11:59 pm, and ICC Club Funding Requests due 4/5, 11:59 pm. Submit today!
Engage in your Spartan Experience: Check out ASG & club meetings, events on campus, & more by going to MiraCosta.edu/Engage or click the Spartan Experience button below!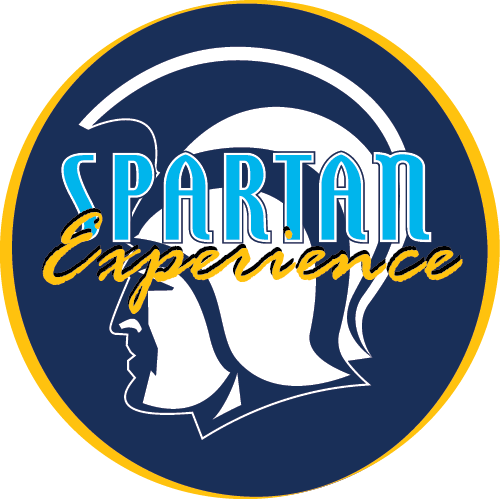 Our Mission
To be the voice of the students and serve the collective needs of the MiraCosta student body.
The Associated Student Government
Promotes student life and learning outside of the classroom with an equity driven mindset.
Supports student clubs and organizations on campus through the Inter-Club Council.
Listens to student concerns, suggestions, and issues, and then collaborates with other governing bodies on campus to implement or address the students' need.
Advocates for students and hosts events at the Oceanside Campus, the Community Learning Center, and the San Elijo Campus.
Governing Documents
Standing Meetings
ASG Meetings are open to the public and all are encouraged to attend.
Meetings are typically held on the 2nd and 4th Fridays, with the exception of MCC observed holidays or other scheduling conflicts:
Regular Executive meetings: 8:30am - 9:30am
Regular Student Senate: 10:00am - 1:00pm
To submit an agenda item, please fill out the Agenda Item Request Form.
To view agendas or past meeting minutes for all ASG committees, please visit the Associated Student Government on Engage.
Fall 2022 In-person & Zoom
August 26th, Oceanside Campus
September 9th, San Elijo Campus
September 23rd, Community Learning Center
October 14th, Oceanside Campus
October 28th, San Elijo Campus
November 18th, Community Learning Center
December 9th, Oceanside Campus
Spring 2023 In-person
All meetings are accessible in person in the following meeting rooms on the Oceanside and San Elijo campuses:
1 Barnard Drive, Oceanside, California 92056, OCN 3400 Aztlan B
3333 Manchester Avenue Cardiff, CA 92007, SAN 900 ASG Office
January 27th
February 10th
February 24th
March 10th
March 31st
April 14th
April 28th
May 12th
We Want To Hear From You!