11th annual United Black Student Conference (UBSC)
All high school and college students are invited to attend the 11th annual UBSC, MiraCosta's student-led conference that connects Black identities, cultures, and experiences to higher education. This year, each of the four days of the conference has a different theme: Black is Intelligent, Black is Powerful, Black is Beautiful, and Black is Creative. Attend one or two days or attend all four to build community and be inspired by Black speakers, performers, and community leaders.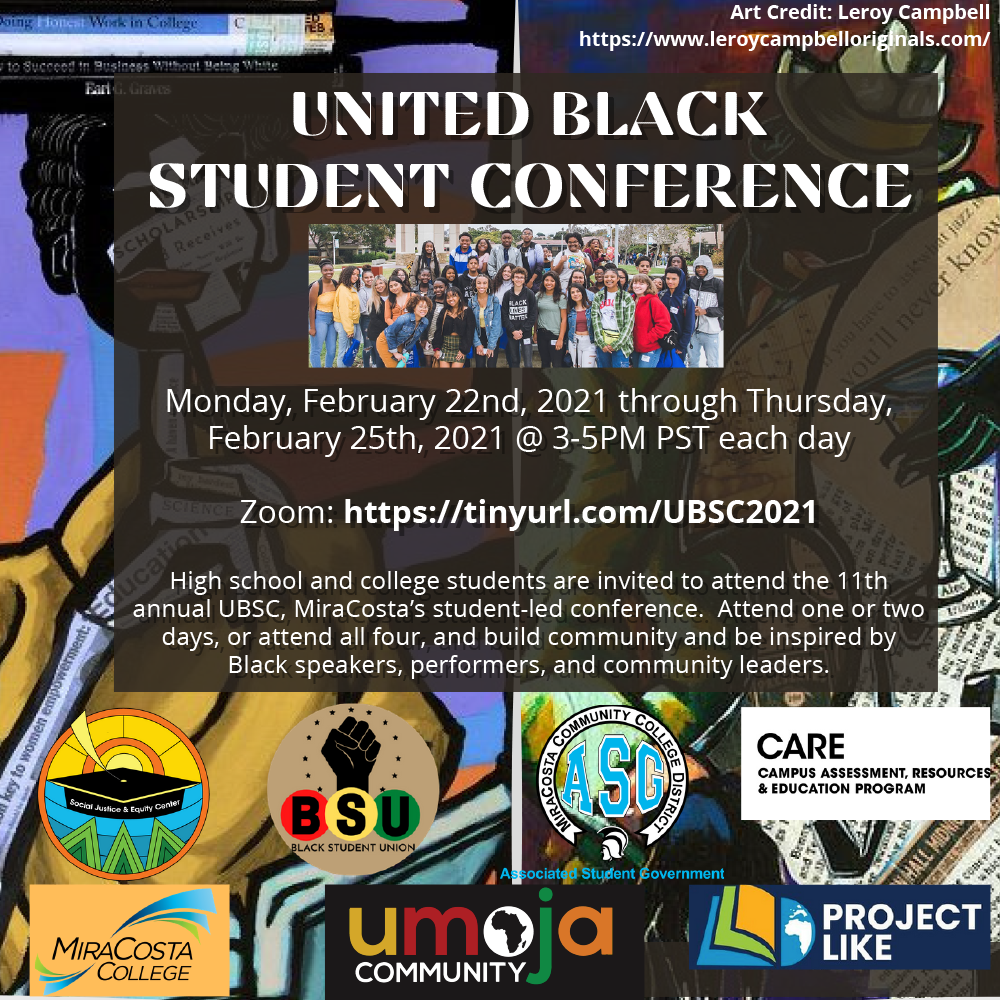 More Information
Contact: Shawntae Mitchum at smitchum@miracosta.edu or Jodi Mulhall at 760.757.2121 x6918 or jmulhall@miracosta.edu
OHS contact: Ernesto Polanco at 760.901.8377
ECHS contact: Jennifer Barnes at 760.901.8000
Ditmar contact: Anna Rhine at 760.901.8635
The United Black Student Conference is a service of the Department of Student Equity. For general inquiries about all Student Equity programs and services, please contact us at studentequity@miracosta.edu or call our main office at 760.757.2121 x6900.