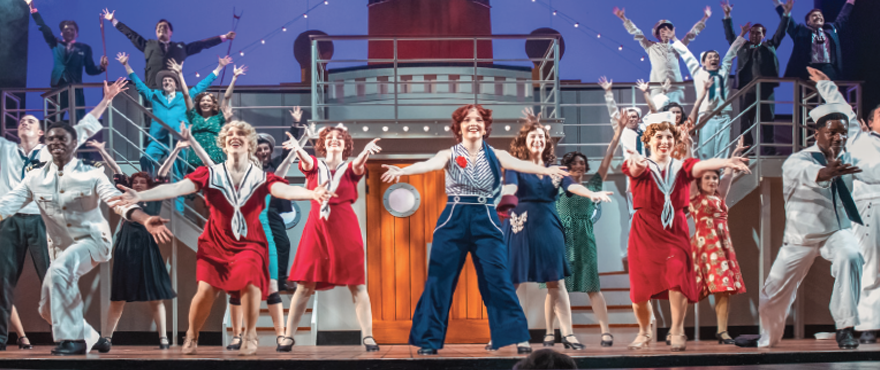 The Theatre discipline teaches understanding of current acting techniques and modern vocational skills to encourage student success in their artistic endeavors. The Theatre discipline at MiraCosta College is committed to artistic enrichment and appreciation of the theatre arts for all students. The academic discipline seeks to present opportunities for students:
to develop an appreciation for theatre
to improve the knowledge and skills required to work in the theatre arts professionally and in related careers

to gain awareness, as participants or audience members, of the influences of theatre in the world
The faculty is dedicated to excellence in Theatre education that emphasizes transfer education, personal growth, professional preparatory training and community involvement. For the major, public performance is at the core of the discipline's program.
Consequently, participation with theatre production activities is vital for all majors as is challenging scholastic and theoretical study. The main stage production season is composed of four stylistically different plays each year. For further training, The Actor's Academy offers a conservatory style program that focuses on classical actor training.
MiraCosta College Theatre: your stage to outstanding theatre.
MiraCosta Theatre Presents: Anything Goes
Career Options
Students who complete studies in performance and technical theatre may find career choices in live theatre, film, television, and broadcasting; academic research and teaching; and other communications-related fields such as advertising and public relations.
Student Voice
Ala Tiatia
"MiraCosta College has been great! I'm really glad I came here first instead of New York," said Tiatia. "I feel very blessed to be here and the college has given me all the resources I need to have a successful career on Broadway."
Read More About Ala-
Academic Programs in Dramatic Arts
The academic maps will give you an idea of the classes you need to take. However, please meet with a counselor to personalize your education plan.
KEY: Certificate of Proficiency Certificate of Achievement Associate Degree Bachelor's Degree
Additional Resources
Contact Information
Chair
Academic Division Assistant
Dean
Admin. Assistant to the Dean
Full-Time Faculty
Associate Faculty