Do you enjoy helping people? Do you want to make a difference in people's lives? The Health Sciences ACP will prepare you for careers and transfer study in the world of health research, medical treatments, nursing, healing practices, athletic training, fitness, and nutrition studies. Join this ACP and start exploring career opportunities in one of the fastest growing sectors!
Our courses will provide a strong foundation for transfer in the fields of medical practice, nursing, nutrition, and physical education.
Our career-track certificate and degree programs will prepare you for careers in surgical technology, nursing, athletic training, fitness, yoga, medical assisting and medical coding, and other health-related fields.
Careers in Health Science *
Registered nurses, licensed vocational nurses, certified nursing assistants, public health nurses, and school nurses.
Medical assistants, medical records technicians, and medical coders.
Athletic trainers, fitness trainers, yoga teachers, yoga physical therapists, and dietitians.
Physician assistants, health care managers, nurse practitioners, clinical nurse specialists, nurse midwives, physicians, and pharmacists.
* Many of these careers require a bachelor's degree or higher.
Student Voice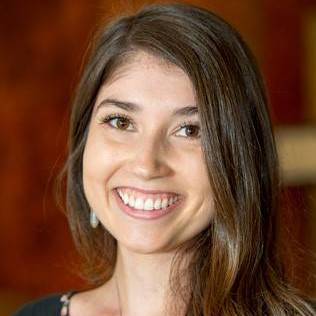 Helen Rigby
"MiraCosta College has helped me find my life's purpose. I didn't know who I was until I came here" explains Helen Rigby. Helen earned her 200-hour and 500-hour yoga certifications at MiraCosta College and started her own business, the Chronic Wellness Goddess. She focuses on therapeutic yoga instruction with the elderly, Parkinson's patients, stroke recovery victims, and others living with physical disabilities.
Read More About Helen-
Programs of Study
KEY: Certificate of Proficiency Certificate of Achievement Associate Degree Bachelor's Degree
| | | |
| --- | --- | --- |
| Public Health Science for Transfer (CSU GE) | MAP | CAREERS |
| Public Health Science for Transfer (IGETC) | MAP | |
| | | |
| --- | --- | --- |
| Medical Insurance and Coding Specialist (FT) | MAP | CAREERS |
| Medical Insurance and Coding Specialist (PT) | MAP | CAREERS |
| Medical Office Clinical and Administrative Professional (FT) | MAP | CAREERS |
| Medical Office Clinical and Administrative Professional (PT) | MAP | CAREERS |
| Medical Office Professional | Map | CAREERS |
| Medical Office Professional | MAP | CAREERS |
| Medical Office Specialist | MAP | CAREERS |
| Patient Care Coordinator | MAP | |
| | | |
| --- | --- | --- |
| Certified Nursing Assistant | MAP | CAREERS |
| Home Health Aide | MAP | |
| Licensed Vocational Nursing | MAP | CAREERS |
| Licensed Vocational Nursing | MAP | CAREERS |
| Registered Nursing (ADN - Track 1 with CSU GE) | MAP | |
| Registered Nursing (ADN - Track 1 with MCC GE) | MAP | CAREERS |
| Registered Nursing (LVN-to-RN) | MAP | |
| | | |
| --- | --- | --- |
| Fitness Nutrition Specialist | Map | |
| Nutrition and Dietetics for Transfer | Map | CAREERS |