The Health Education Program offers courses for students planning to transfer in a variety of health-related fields as well as for students needing to fulfill general education requirements (Health 101 meets the requirement for MiraCosta's Career Education AA degrees).
Career Options
Career opportunities include teaching; health care administration; federal, state and local health care agencies such as county Health Department, Cal OSHA, Environmental Protection Agency; and health care and education in the private sector.
Student Voice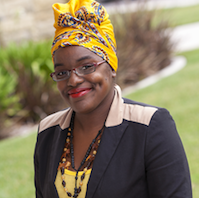 Coco Brown
The youngest sibling of a multicultural military family, CoCo Brown is no stranger to hard times. Brown and her mother became homeless and had to fend for themselves, living out of a vehicle and even becoming squatters. After six months of being homeless, Brown was able to find housing again and immediately re-enrolled as a full-time MiraCosta College student. Brown went on to pursue a double major in kinesiology and and health sciences.
Read More About Coco-
Academic Programs in Health Education
The academic maps will give you an idea of the classes you need to take. However, please meet with a counselor to personalize your education plan.
KEY: Certificate of Proficiency Certificate of Achievement Associate Degree Bachelor's Degree
| | | |
| --- | --- | --- |
| Public Health Science for Transfer (CSU GE) | MAP | CAREERS |
| Public Health Science for Transfer (IGETC) | MAP | |
Additional Resources
Contact Information
Chair
Academic Division Assistant
Dean
Admin. Assistant to the Dean
Full-Time Faculty
Associate Faculty