Adrian


My name is Adrian Contreras and I come from a Hispanic/Chicano household. I have been playing sports all my life like football and lacrosse. Any kind of physical activity always excited me so that is why I chose to major in Kinesiology to further my understanding and knowledge of the movement of the human body.
Educational Goals: To transfer to a 4 year university after I receive my Associates
Major: Kinesiology
Alex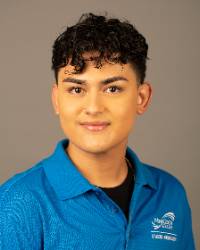 I am a proud first generation latino college student advocating the importance of education to others. I'm currently at MCC hoping to earn an AA in marketing, yet i aspire to start my own business and use what i learn at MCC to successfully promote myself on social media platforms. This isn't the last you'll see of me, so stay vigilant <3
Educational Goals: Earn an AA and transfer to a 4 year
Major: Marketing
Ava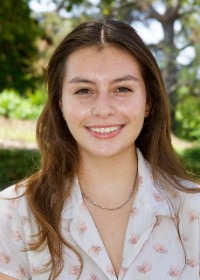 Hello, my name is Ava:) I am a freshman here at MiraCosta and this is my first year here with the Ambassadors. I graduated from El Camino High School where I played Water Polo and was on the swim team. I am in the sustainability club and I love being in nature as well as swimming at the beach. Some of my other hobbies are ceramics, spending way to much money and listening to music.
Educational Goals: Graduate with my AA degree and transfer to a 4 year
Major: Architecture
Cassidy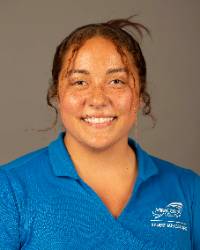 Hello everyone! My name is Cassidy (she/her), I am a second year student here at MiraCosta. I'm apart of the Mana ASE program and I love helping people get connected to all the resources we have on campus!
Educational Goals: Get my AA and transfer to a 4-year
Major: Sociology
Christina


Hi, my name is Christina! I am a freshman at MiraCosta. I am currently majoring in Psychology and plan to transfer to a UC. As well as being an ambassador, I am also an member of Umoja, BSU treasurer and Student Life and Leadership Assistant. I look forward to welcoming you to MiraCosta!
Educational Goals: To transfer to a four year
Major: Psychology
Dannia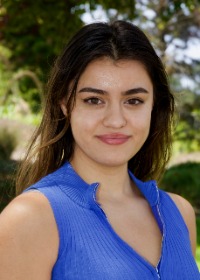 Hi Beautiful People! I'm Dannia Saldivar (She/Her/Hers), I identify as half Samoan and Mexican. I'm studying Mathematics at MiraCosta College in Oceanside to get my Associates. Currently, I am a TASC tutor, a student ambassador and also a USA U20 All-American Rugby player. I'm passionate about being the President for the Data Scholars Club and being a member for the Mana Club.
Educational Goals: Getting my AA and Transferring to a four year University
Major: Mathematics
Ebony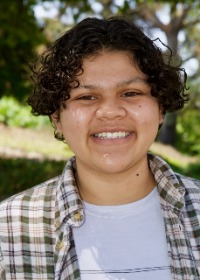 Im a first generation first year college student I grew up in riverside CA and had the opportunity to come down to Oceanside MiraCosta for my first two years of college.
Educational Goals: My goals at MiraCosta are to learn and grow and be able to transfer to a university specifically Uc Santa Cruz using our TAG program."
Major: My major currently is history I would love to learn more about the history of the world be able to teach it to others.
Evelyn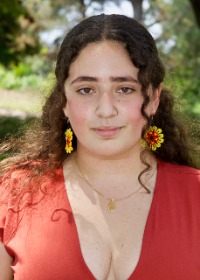 Hey, my name is Evelyn. I'm from Oceanside, CA and I went to El Camino High School and graduated in the year 2021. I am a first generation Chicana student and I decided to enroll in the PUENTE program. The faculty involved in this program work very hard for their students to not only graduate but successfully transfer to a UC. That being said, my goals after MiraCosta are to transfer to a UC and get my Bachelor's degree in a more specific branch of Sociology and then get my Master's. Outside of school, I love to bake and spend time with my family. My favorite part about MiraCosta is although it is a small campus its students are very diverse. Due to its size, the faculty is very attentive to not only the students but the community. Lastly, there are many programs and services offered again not only for the students but the community as well.
Educational Goals: To graduate and transfer to a 4 year school I'm just not to sure which one yet
Major: I am majoring in Sociology
Giselle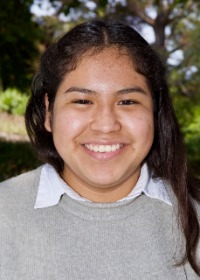 I am a second year miracosta student, PUENTE alumni, M.E.Ch.A Vice President. Big marvel fan. Full time student, part time gamer.
Educational Goals: Receive my associates in computer science with a certificate in software development and transfer to a 4 year
Major: Computer Science
Hayat


I am a first generation student and immigrant. Currently, I am also a part of Umoja, Black Student Union (BSU), PTK, Honors, and ASG. Some of my hobbies include playing sports (soccer & volleyball), and to watch Netflix. I also enjoy volunteering at elderly homes and/tutoring kids). More than anything, I love helping others in any way I can and so if you see me around campus and have questions related to the roles I have mentioned above, please feel free to reach out.
Educational Goals: To to get my associate in math and sciences and apply to Universities/Colleges for Nursing.
Major: Nursing
Ismael


Hello! I'm in my second year at MiraCosta and second semester as a Student Ambassador. In my free time I like to play video games, play soccer, and go to the beach. While being an ambassador here I would like to help other students to get to know all the resources and programs that MiraCosta offers, as well as provide answers to any questions they might have, so if you have please ask them. And as always I'll do my best to make everyone feel welcome.
Educational Goals: Obtain a AA in Business Administration and transfer to a UC
Major: Business Administration
Jackie


My main hobbies are ice skating, surfing and hiking. I hope to someday work in law enforcement or as a probation officer.
Educational Goals: Graduate from MiraCosta and transfer to a 4 year
Major: Administration Of Justice
Jason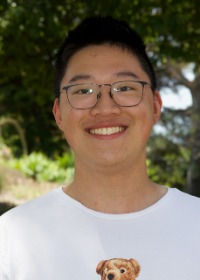 I graduated from Carlsbad High School in 2021. My goal is to transfer to UC Berkeley with a major in Mechanical Engineering. As a new college students, I strive to achieve high performance in academics. Meanwhile, I am glad to help students who have questions about the college, such as the application, financial aid, and class registration. One of my biggest hobbies is to play Ping Pong. MiraCosta is a great college because people here are caring. It is easy to connect to others and you will definitely feel involved. Always remember, if you have a question, do not hesitate to reach out for help.
Educational Goals: Get AA in Liberal Art math and science 6 certificates in design and transfer
Major: Mechanical Engineering

Jesenia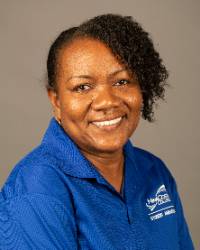 Hi everyone, I'm Jesenia Gondola. I'm a returning student since fall 2021 and I very excited to be back in college. My goals is to complete an AA Human Development.Therefore,I love meeting new people and sharing with friends and family. Also enjoy having an one and one time with God. Actually I'm doing student work at Mcc Ambassador Out Reach Program. It's a good job to start and become more familiar with Mcc resources and gain new experience and skills as you work and study.
Educational Goals: Get AA in Human Development
Major: Undecided
Kanoa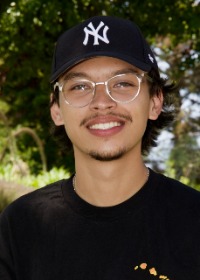 Hey y'all my name is Kanoa and I was born and raised in El Cajon, California. I moved to Oceanside in the 8th grade and attended all four years at El Camino High School, graduating in 2017. My goals after MiraCosta College is to transfer to UCLA or UCSD. I am an active spokesman and panelist for MANA, a program designed to support and build community among Pacific Islander students. My favorite thing about MiraCosta is all the Academic Success and Equity (ASE) Programs and the staff in those areas. Without them I would have left college and would have never seen myself being as involved as I am now. All I have left to say is welcome everyone and I hope to see y'all around campus! I am easy to talk too and enjoy sharing my experiences in college to help potential students.
Educational Goals: Transfer to a 4 year
Major: Sociology
Kat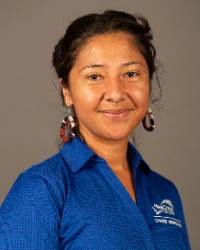 Hi, all! My name is Kat. I plan to graduate in May of 2023 and transfer to UCSC. My major is Evolution and Ecology Biology. After earning my Bachelors there, I plan to continue for my masters, possibly in Washington. I plan to conduct my own research and study on the wildlife and environment in Tanzania, Africa. Ever since I was a child and would watch National Geographic with my father, I dreamt of working with the wildlife in Africa. This goal holds a special place in my heart and soul. I am a single mother to an amazing son and he is at the perfect age to where he can join me in some of my excursions with the Sustainability Club here at MiraCosta. I am a past cohort member for the MANA program, current ICC Chair and Co-President for the Sustainability Club, which I helped create! I'm passionate about outreach and connecting with current and future MiraCostan's. I'm currently a PAL (peer academic liaison) with first year forward, Social Justice and Equity Center Intern and one of the wonderful Student Ambassadors. My hopes in being so connected with the campus is to inspire others to continue in higher education, connect students with all the resources available and show others the kindness and support that all of our MiraCosta staff and faculty have shown me. I'm looking forward to the fall semester with you all!
Educational Goals: To receive my AA degree and transfer to UCSC where I will complete my bachelors.
Major: Evolution and Ecology Biology
Kenya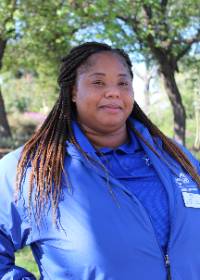 Umoja Student! Single mother of two beautiful girls Alice and Kayline. I was born at Paradise Valley Hospital in Southeast San Diego. Moved to Oceanside in 2018 and been here ever since. This is my second year here at MiraCosta College.
Educational Goals: Receive an Associates Degree (AA) in Sociology and transfer to CAL STATE SAN MARCOS.
Major: Sociology
Laylah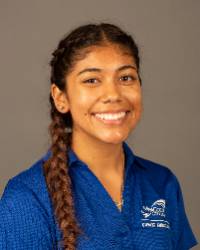 Hi! This is my first year at MiraCosta and as a student ambassador! In my free time I enjoy writing, art, and exploring fashion. I plan on exploring possible majors and interests during my time here at MiraCosta to pursue in the future. I'm open to meeting new people and hope to see you on campus :)
Educational Goals: To receive my AA and transfer to a 4 yr to get my Bachelor's
Major: English
Lesley


Hello my name is Lesley Morales! I'm a second year MiraCosta student as well as student ambassador. I plan on transferring to UC Riverside and earning my teaching credential at CSU San Marcos in order to become a high school teacher.
Educational Goals: I hope to earn my AA degree
Major: Chicanx studies
Merilyn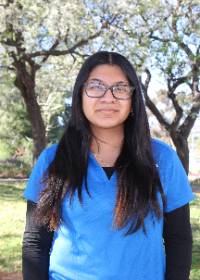 I am a first generation student and a second year student. I am heavily involved in campus but two positions I am proud to have would be being an Honors Navigator and Student Ambassador. I was part of PUENTE during my first year at college and am currently in the MEChA club. I also serve as PUENTE Club Vice President for Spring - Fall 2022.
Educational Goals: Graduate with AA and transfer to a UC
Major: Sociology
Natalia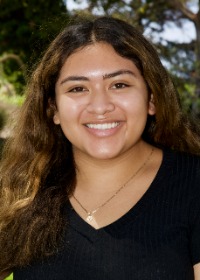 My name is Natalia. I am a first generation student and am pursuing a bachelors in Business Administration. This is my second year at MiraCosta and am planning on transferring next fall to a 4-year University. This is also my second year as a student ambassador. Apart from the ambassador program, I am also a Vice President of ASG. I enjoy doing outreach and helping out my community.
Educational Goals: Graduate with an AA and transfer to a 4-year University.
Major: Business Administration
Piper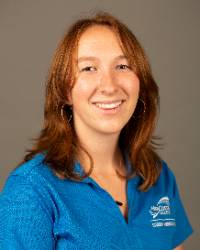 Hello, I'm Piper Bailey and I am an English major! I am also a Navigator for the Honors program, as well as the Vice President of the Fine Arts club! I love to read, paint, hike, and go to the beach with friends! I'm a graduate of SDA and I hope to transfer to a UC or an out of state school!
Educational Goals: Transfer to a four year by fall 2023
Major: English
Toese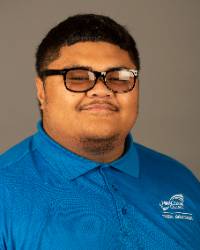 Bio coming soon
Valerie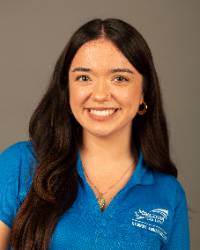 Hi everyone! My name is Valerie, this is my first year at MiraCosta :) I was born and raised here in Oceanside and I'm so excited to meet and get to know new people! I enjoy watching sunsets and hanging out with my family, friends and my cats.
Educational Goals: My goal is to get my AA and transfer to a 4 year university to pursue communicative disorders
Major: Psychology/Speech Pathology/Communicative Disorders

Wesley


I'm an international student from Samoa and I am here to seek a higher education for myself so I can have a better future for my family. I am a member of the MANA program and I play Rugby for MiraCosta College. My hobbies are cooking, gardening, drawing, video editing, playing video/board games and watching anime. I find it fun to spend time with the people that matters a lot to me such as my friends in the Mana club, International Club and the student ambassadors. I am proud to be a part of many things that does nothing but promote a safe place for anyone who sets foot on my campus.
Educational Goals: Get my AA in sociology and transfer to a 4 year school
Major: Sociology
Yacir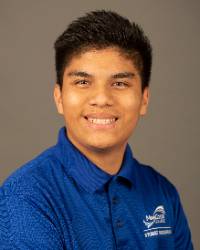 I'm a first generation college student, I moved from Mexico to the U.S when I was 6 years old. And now pursue my goal of working in construction.
Educational Goals: Graduate and transfer from MiraCosta to CSU Long Beach to major in construction management.
Major: Liberal arts in math and sciences
Yesica


I Graduated from Guajome Park Academy in 2020. I have been at MiraCosta College for 3 year and a Student Ambassador for 3 years as well. Some of my hobbies are painting, drawing, and taking photos of nature. I like using my Camera when going on hikes and posting it on my social media page.
Educational Goals: I plan to graduate from MiraCosta with an associate in Digital photography and transfer to a UC or CSU. In the future I would like to have my own photography studio.
Major: I am currently Majoring in Digital Photography

Zaleia


I'm a transfer student from Humboldt County and this is my second year at MiraCosta. I have a passion for helping others with their mental health as well as exploring creative outlets. I hope to combine both of those aspects to become a art therapist in the future.
Educational Goals:Transfer to a UC
Major:Psychology