Barrio Empowerment is a conference for Oceanside Unified high school students that connects Latino/a cultures and higher education opportunities at MiraCosta College. This year's conference is held all online via Zoom and features an exciting lineup of speakers and interactive activities.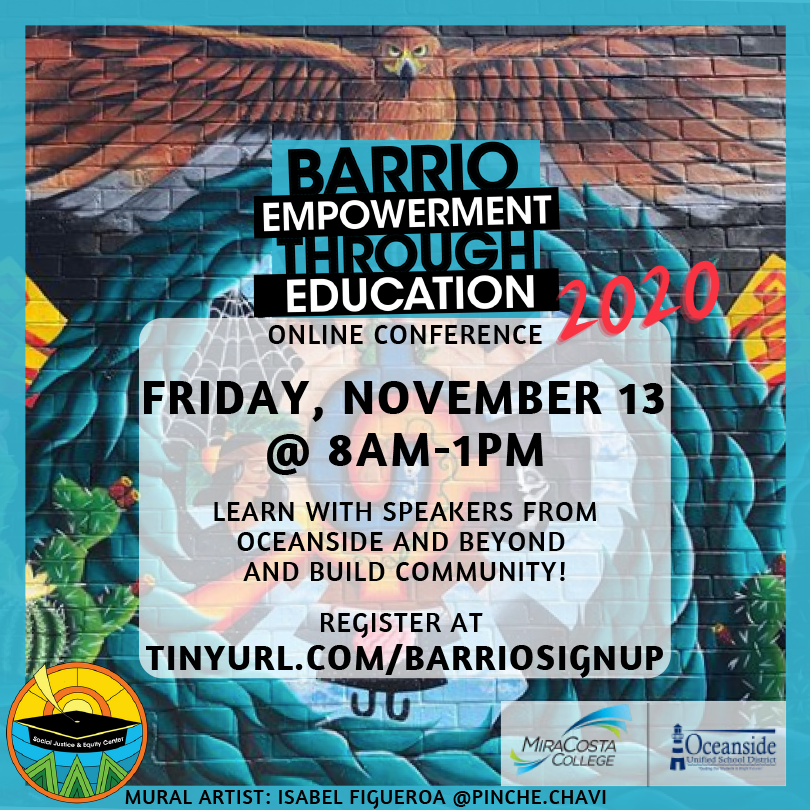 Please note, your sign-up is not complete until you have submitted the pre-arranged excusal form you can find in Google Classrooms through your high school. If you have questions about this, please contact:
The Barrio Empowerment through Education Conference is a service of the Department of Student Equity. For general inquiries about all Student Equity programs and services, please contact us at studentequity@miracosta.edu or call our main office at 760.757.2121 x6900.