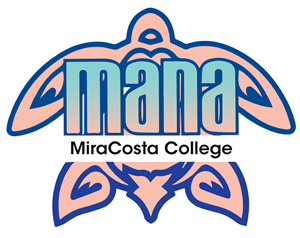 MANA (a concept, drawn from the cultures of Melanesia, Micronesia, and Polynesia, describing a powerful, miraculous force) is a program that builds a community among Pacific Islander students that offers many support services toward academic goals. MANA is a program that provides students with a platform to higher education while offering academic support. MANA is a learning community in which students in the program take courses together that are linked to enhance students' experiences and make connections between courses, instructors, and their classmates. All MANA students benefit from having designated academic and financial aid counselors, university visits, and other opportunities for student leadership.
Student Benefits
Mentorship
Academic, career, transfer, & personal counseling
Financial aid and Scholarships
Textbook
School supplies
4-year university trips
Referrals to community resources
Bus passes/ Parking passes
Assistance with the Free Application for Federal Student Grant (FAFSA) or DREAM Application
Program Requirements
Maintain enrollment in MANA cohort courses each semester
Maintain 2.5 GPA
Attend all Fale Fonos meetings during the semester [Fale Fono translates to "house meeting" in Samoan]. This bi-weekly Mana community space is an opportunity for students to engage in dialogue about topics and issues that are directly tied to their unique experiences as Native Hawaiian and Pacific Islander students in higher education. All are welcome to attend Fale Fono every other Wednesday from 11:00am to 12:00pm via Zoom.
Attend MANA events including but not limited to the Fall Welcome and the Mana Spring Celebration.
How to Join MANA
Students who are interested in the program, please contact Cristine Sidela via email at csidela@miracosta.edu or Preston Faraimo via email at prestonfaraimo@miracosta.edu.