Cash Course
MiraCosta College has partnered with CashCourse to provide students with free financial literacy resources for college students. Their online financial resources and tools can help build real-life financial skills related to budgeting, money management, and planning for your future. CashCourse is your guide to making informed financial choices. Get prepared for whatever life has in store: Register for a FREE account, and take charge of your money.
To Register Now, visit the CashCourse website, then type in your information and select MiraCosta College as your school to access to your CashCourse School Site.
Faculty and staff: Interested in using CashCourse in the classroom, workshop or at home? CashCourse is free for everyone! All you have to do request access by emailing acotter@miracosta.edu.
National Endowment for Financial Education (NEFE)

NEFE (National Endowment for Financial Education) is a nonprofit organization grounded in the belief that regardless of background or income level, financially informed individuals are better able to take control of their circumstances, improve their quality of life, and ensure a more stable future for themselves and their families. NEFE's mission is to inspire educated financial decision making for individuals and families through every stage of life.
Jump$tart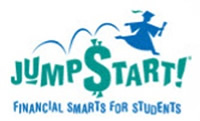 Jump$tart is a coalition of diverse financial education organizations working together to provide financial education resources and prepare people for life-long financial success.
Annual Credit Report.com
Your credit score may affect your mortgage rates, credit card approvals, apartment requests, or even your job application. Ensure that the information on your credit report is accurate by getting a free copy of your credit report every year from all three credit reporting agencies (Experian, TransUnion, and Equifax).
SPENT
SPENT is an online game where players are given $1,000 to live on for one month, they must make difficult, but often real, decisions related to housing, food, employment, medical care and a variety of other scenarios. The goal is to end the game ends when the player either runs out of money before the end of the month or makes it through to the end of the month with money left over.
Disclaimer: MiraCosta College provides the links above as additional potential resources for the convenience of our students and members of the public. MiraCosta College does not endorse or support any political or religious activities or positions of any listed organization, nor does it endorse or guarantee the quality or availability of any product or service any listed organization may offer.