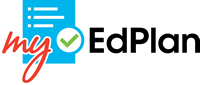 myEdPlan is MiraCosta's online degree audit and student education planning tool for counselors and students. myEdPlan allows counselors and students to generate degree audits which show progress toward satisfying degree, certificate, and general education requirements in the student's declared program of study.
Using myEdPlan, counselors can create comprehensive semester-by-semester education plans which students can access online, 24x7, via SURF. These online education plans can be referenced by students each semester as they plan their class schedules, and can also be used to track individual student progress toward completing educational goals.
Schedule an appointment with your counselor to develop an approved semester-by-semester abbreviated or comprehensive online education plan.
Introduction to myEdPlan
How to Access myEdPlan
Navigate to https://surf.miracosta.edu
Login to SURF
Navigate to the Student Center, and select MyEdPlan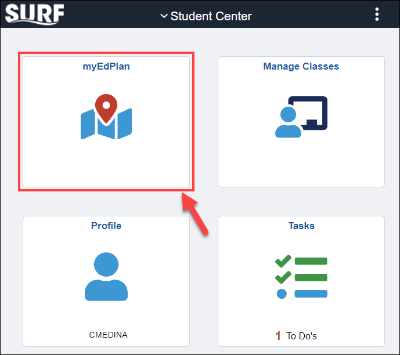 Get Help
Student Helpdesk - For how-to videos and troubleshooting
Make an appointment with a counselor

To get an online abbreviated or comprehensive ed plan
For help interpreting, understanding, or correcting your degree audit or online ed plan

Reminders:

Firefox is the recommended browser. You may experience issues with Chrome or Internet Explorer (depending on the version).
External credit (classes taken at other schools), prerequisites classes, and transfer preparation requirements will NOT be included on your degree audit.
A student created online ed plan must be approved by a counselor to count as your abbreviated or comprehensive ed plan. You must make an appointment with a counselor to have your ed plan approved.
Your major, GE pattern, and catalog year may need updating in the system. You can update your official major, GE pattern, and Catalog Year with the school in a counseling appointment, or by submitting a Change of Major form to the Admissions and Records office.
Frequently Asked Questions
How do I update my major, certificate, GE pattern, or catalog year?

You can do this in a counseling appointment with general counseling, the Transfer Center, SAS counseling, or the Veterans Center counseling.

Will myEdPlan show my credit at other schools?

If you are a student with a disability or medical condition and you would like assistance with voter registration, please visit the

SAS Voter Registration web page

for more information.

Will myEdPlan show my transfer requirements?

Your myEdPlan degree audit worksheet will only show the requirements you will be evaluated against for completion of your goal at MiraCosta. Transfer requirements will not show on your degree audit, but you should include them in your semester-by-semester education plan. You should refer to Assist.org for information about transfer requirements for the specific schools you are interested in transferring to.