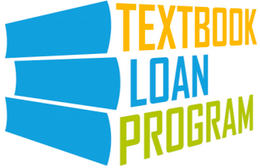 The Textbook Loan Program (TLP) is a free service to eligible MiraCosta college students. Our goal is to assist as many eligible students as possible. However, please be informed that our inventory is limited and we may not have any of the books you request.
The program is located at the Oceanside Campus, Building 3500, Room 3514. Due to the COVID-19 pandemic, access to the Textbook Loan Program room and its inventory will be restricted.
Important TLP Application Dates
Spring 2021
Textbooks may be returned to the Textbook Loan Program (Room 3514, Oceanside Campus) beginning Tuesday, May 18th through Tuesday, June 1st. The deadline to return borrowed textbooks is Tuesday June 1st. To ensure we adhere to the COVID-19 social distancing guidelines, there will be a cart outside Room 3514 where textbooks can be dropped off. Masks are required when you come to return textbooks.
Please make you to park in a student lot, parking passes are not required in the student lots.
Fall 2021
The application for Fall 2021 is now available through your SURF account. You must be enrolled in Fall 2021 semester classes before you can apply. If you have questions, please call us at 760.757.2121 x6421 or e-mail us at textbookloan@miracosta.edu.
Application Instructions
The Textbook Loan Program does not provide textbook access codes.
Use a desktop computer or laptop (the application is not accessible on mobile devices) and visit www.miracosta.edu.
Click on SURF.
Click on the "Log In" tile and enter your SURF ID and password.
On your Student Center window, click the "Manage Classes" tile.
To learn the name, author, and edition of the books you will need, click the "Booklist" link. To access the Textbook Loan Application, click the "Book Loan" link. Both links are found below the listing of any class in which you are enrolled.
When you access the Textbook Loan Application, complete the following sections:

Goal and Income Information
Book Request Detail
List required textbook only. You may list up to 6 books, but may only be loaned one or two. The Textbook Loan
Program does not have textbooks that are one-time-use or online access codes.
Electronic Signature (use the format below)

Click on SAVE to send your application.

You will receive an e-mail confirmation with detailed information.
Application Review Process
We begin to process textbook loan applications two weeks before the start of each term/semester. Once your application is processed, you will receive an e-mail notification with the status of your application.
If we have textbooks available to loan you, you will have 5 business days to pick them up from the time the e-mail notification is sent. Approved textbooks that are not picked up within 5 business days, will be made available to other students.
Location / Office Hours
The Textbook Loan Program Office is located at the Oceanside Campus, Building 3500, Room 3514.
Hours of operation vary. Please call 760.757.2121 x6421 to inquire.