Personal/Mental Health Counseling Sessions
Free and confidential telehealth Counseling and Mental Health Services are available via Zoom or Phone to currently enrolled students who are physically in the state of California.
Sessions are 50 minutes, one time per week for up to six consecutive weeks. One-time drop-in crisis sessions of up to 50 minutes are also available. Sessions may be used for individual, relationship, or family counseling. Some common reasons to seek mental health counseling are:
Generally overwhelmed with life
Difficulties at school or work
Stress and anxiety
Depression
Difficulty with sleep
Relationship challenges
Substance abuse
Concerns about eating
Sexuality
Gender identity
Traumatic life experiences
Pressure/trauma related to marginalization
Groups (starting the week of February 1, 2021)
Attachment Styles Workshop Series
Would you like to learn more about your relational style and those of your loved ones? Join us on Tuesday, March 2nd, 9th, 16th, and/or 30th, from 11-11:50am. Students may attend any or all sessions. Please contact Carolina Moxley at cmoxley@miracosta.edu for Zoom link.
Writing About Difficult Experiences
Would you like to explore writing about difficult experiences as a pathway to personal development and healing? Join us on Wednesday, March 3rd and/or Wednesday, April 6th from 2-2:50pm. Students may attend one or both sessions. No prior experience in creative/autobiographical writing necessary. The focus will be on writing rather than sharing that writing. Please contact Dr. Ghada Osman at gosman@miracosta.edu for Zoom link.
Building Social Connections Support Group
Thursdays, 5-5:50pm. Do you long to form deeper connections with others? To establish more fulfilling friendships, or to create a stonger sense of community? Facilitated by Carolina Moxley. Email cmoxley@miracosta.edu​ for information & link.
Group for Black Students
Thursdays, 3-3:50pm. Student only space for Black students to share experiences and build community. In collaboration with Student Equity & UMOJA. Facilitated by Nathan Klein. Email ​nklein@miracosta.edu for information & link.
UPRISE Groups
Mondays & Tuesdays, 6-8pm. Art therapist-run group for undocumented students and their families. In collaboration with UPRISE (through Student Equity). Facilitated by Dr. Berenice Badillo. Email bbadillo@miracosta.edu​ for information & link.
Prism Collective
Wednesdays, 5-5:50pm. An affirming space for all LGBTQIA+ students to share experiences, speak about the nuances of their identities, and build community. In collaboration with Student Equity. Facilitated by Van Ethan Levy.
Email ​vlevy@miracosta.edu​ for information & link.
Social Skills Group for Students on the Autism Spectrum
Mondays, 3-4pm. Interested in developing new social skills or practicing social interactions with others? In collaboration with DSPS. Facilitated by Tanya D'Angelo and Krystle Taylor (DSPS counselor). Email tdangelo@miracosta.edu for information & link.
Our Team
The Mental Health Counseling Team is comprised of a diverse group of professionals and includes Licensed Clinical Social Workers, Licensed Marriage and Family Therapists, Licensed Professional Clinical Counselors, and pre-licensed counselors and associates.
We have been trained to look at the world from a systemic, humanistic, social justice, and equity-minded perspective. We consider the whole person in our work with students. This includes focusing on past and current experiences, including the impact the larger system has on lived experiences. We therefore consider the impact of social injustices and systemic inequities on individuals, including acknowledging and examining systems, policies, and practices of oppression that students have experienced.
As clinicians, we are in solidarity for social justice and equity, both here at MiraCosta and in the larger community. We are here for all students and as an additional source of support for BIPOC (Black, Indigenous, People of Color) and LGBTQIA+ students in the MiraCosta community, both through individual counseling and through scheduled group sessions.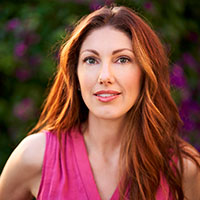 Abigail (Abby) Burd, M.S.W., LCSW, BCD, PMH-C (she, her, hers)
Full-Time Faculty / Licensed Mental Health Counselor
Abby is one of the two Full-Time faculty members overseeing the mental health counseling program. She is a bilingual (English/ Spanish) clinical social worker with over 20 years' experience in mental health. Before joining MiraCosta College, she served the unique mental health needs of community college students at San Diego City College for 13 years. There, she was proud to help create innovative programming to reduce mental health stigma, particularly for disproportionately impacted student groups. Abby is trained as a trainer in creating LGBTQIA+ safe zones, suicide prevention gatekeeping, and mindfulness, and enjoys collaborating with diverse campus partners. Abby has been a clinical supervisor on campuses and through her private practice since 2008, guiding the next generation of pre-licensed social workers, marriage and family therapists and clinical counselors, along with graduate students from CSUSM, SDSU, Alliant International University and USC. She is a culturally humble, integrative clinician, drawing upon Interpersonal Psychotherapy, Motivational Interviewing, Solutions-Focused Therapy, mindfulness, and trauma-informed approaches. Abby is a Board-Certified Diplomate in Clinical Social Work, certified in Perinatal Mental Health and educated at San Diego State University (Master of Social Work) and Wesleyan University in Middletown, CT (BA in Psychology-Sociology). Her first book, a CBT-based workbook on postpartum depression, was published in 2020.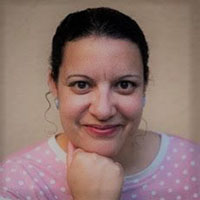 Ghada Osman, Ph.D., LMFT, C-IAYT (she, her, hers)
Full-Time Faculty / Licensed Mental Health Counselor
Ghada is one of the two Full-Time Faculty members overseeing the mental health counseling program. Deeply trained in client-centered, trauma-informed work that is multicultural in perspective and LGBTQIA+ affirming, Ghada approaches her work with a cultural humility that centers social justice and equity. She is certified in EMDR and Yoga Therapies, and also incorporates in her work elements of Cognitive, Narrative, and Internal Family Systems Therapies. Ghada is passionate about the community college mission, having herself started her educational career as a community college student. After receiving her Ph.D. from Harvard University and working as a Professor for 10 years, Ghada returned to school and earned her M.A. in Psychology with an emphasis on Marriage & Family Therapy from Chapman University. In addition to her clinical work, Ghada serves as an examination reviewer for the Board of Behavioral Sciences and as a committee member for the statewide California Association of Marriage & Family Therapists. She leads workshops and trainings on a range of mental health topics. Her most recent book is Mental and Emotional Healing through Yoga: A Guiding Framework for Therapists and their Clients.

Berenice Badillo, Ph.D. LMFT ATR-BC (she, her, hers)
Associate Faculty / Licensed Mental Health Counselor
Affiliated with the UPRISE program at MiraCosta College, Berenice is a Spanish speaking Licensed Marriage and Family Therapist, board certified Art Therapist, community muralist, and multimedia artist. She is an immigrant from La Piedad, Michoacán, Mexico and has found herself straddling the many worlds of intertwined cultural and subcultural identities throughout her life. Berenice has worked in communities of socioeconomic need and has extensive experience in working with people on issues of depression, complex trauma, bereavement, drug and alcohol use, severe mental health issues and case management. She is certified in (EMDR) Eye Movement and Desensitization Reprocessing, (TFT) Thought Field Therapy, and trained in short term therapies that include but are not limited to (MI) Motivational Interviewing, DBT (Dialectical Behavioral Therapy) and CBT (Cognitive Behavioral Therapy). Berenice utilizes art therapy and community art to co-create collective platforms where inequalities can be identified and explored, in creating dialogue and validating other cultural perspectives not belonging to the dominant society.

Rachel Yi Ling Benson (she, her, hers)
Mental Health Counselor
Rachel is a graduate student at National University pursuing her Master's Degree in Professional Clinical Counseling (PCC) and Marriage and Family Therapy (MFT). Rachel is originally from Hong Kong; she speaks several languages, including Cantonese and Mandarin. She received a Bachelor's degree in Psychology from San Diego State University. She has worked in various school districts with diverse populations. Rachel has just begun her traineeship with Hospice of the North Coast, where she provides bereavement counseling for families. She enjoys working with individuals and their families through different challenges of life. Rachel leans toward Solution Focused Therapy (SFT), Narrative Therapy, Cognitive Behavioral Therapy, Art and Music Therapy, and Play Therapy. She was fortunate to learn about sand tray therapy from the World Association of Sand Therapy professionals. Rachel believes everyone is unique and she also understands how difficult it is for clients to deal with emotional issues such as divorce and death. Rachel believes that using an integrated therapy approach and evidenced-based interventions can benefit her clients to reach their highest potential and to achieve their goals.

Van Ethan Levy, M.A., LMFT & LPCC (they, them, theirs)
Associate Faculty / Licensed Mental Health Counselor
Van is a queer, non-binary, trans, AFAB (Assigned Female at Birth), nBPOC (not Black Person of Color). Dually licensed as a Marriage & Family Therapist and a Licensed Professional Clinical Counselor, Van is passionate about holding space for all intersections of one's identity(ies). Van is dedicated to social justice & believes it is vital to cultivate an awareness of our own internal strengths, specifically our resilience as we continue to grow and discover ourselves. Van believes it is important to trust and validate our experience(s) & journey(s). Van aims to use trauma informed lens and hope to help you learn ways to help support yourself in the best way possible. Van also provides trainings on trans and non-binary identities, and is author of the interactive book Exploring My Identity(ies) (2020).

Carolina Moxley, M.S., AMFT (she, her, hers)
Mental Health Counselor
Carolina Moxley is an Associate Marriage and Family Therapist (AMFT) who has been a Mental Health Counselor at MiraCosta College since January of 2020. She graduated from San Diego State University and received an M.A. in Linguistics and an M.S. in Counseling, specializing in Marriage and Family Therapy. As part of her graduate studies, Carolina completed a 15-month traineeship at Elizabeth Hospice, where she provided bereavement counseling for both hospice families and community members. Additionally, she conducted qualitative research exploring the impact of childhood grief and suicide loss. Her education placed a strong emphasis on understanding the importance of clients' intersecting identities (such as age, race, ethnicity, gender, sexual orientation, religion, and SES) and how societal discourses of power and privilege are inextricably tied to many of the problems which clients seek to address in therapy. Carolina's theoretical approach draws upon both Narrative Therapy and Attachment Theory, both of which address problems from relational perspectives. Carolina also completed the externship in Emotionally Focused Therapy (EFT), which applies concepts from attachment theory to addressing change in individual, couples, and family counseling. Using empirically supported practices, Carolina aids clients in capitalizing on their strengths, exploring new perspectives, learning new coping skills, and, most importantly, achieving their own therapeutic aims.

Claudia Nevarez (she, her, hers)
Mental Health Counselor
Claudia is a graduate student at the University of San Diego pursuing a Master's degree in Clinical Mental Health Counseling. She moved from Mexico where she completed her undergraduate degree in Clinical Psychology. Claudia has a strong interest in multicultural counseling, social justice, and working with Latinx and marginalized communities. This led her to work as an intern with incarcerated populations, as well as within a mental health hospital, a center for addiction, and a center for autism, all of which taught her to acknowledge clients' unique personal narratives. Claudia leans toward employing a Cognitive Behavioral approach with a Strength-based lens. She believes that clients are the experts in their life and she strives to help them potentiate their own-self. Claudia provides an understanding space where empathy and authenticity allow growth and self-development.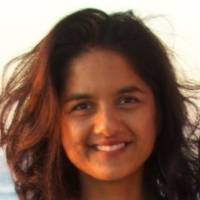 Anjou Parekh, M.S., MHS, LPCC (she, her, hers)
Associate Faculty / Licensed Mental Health Counselor
Anjou is a licensed psychotherapist who supports individuals with a wide range of issues, including anxiety, depression, relationship issues, trauma and PTSD, grief and loss, and other life transitions. Anjou offers talk therapy as well as Eye Movement Desensitization and Reprocessing (EMDR). She is also a certified yoga instructor and blend elements of yoga and mindfulness-based approaches into her sessions as appropriate. Anjou's client-centered, solution-focused approach allows her to use a variety of research-based therapeutic practices to support clients in their treatment goals. She provides a confidential, warm, and nonjudgmental environment in which clients can explore their thoughts and feelings as they move forward in their life journeys. Her perspective is trauma-informed, multicultural, and LGBTQPIA+ affirming. In Anjou's prior public health career, she spent over fifteen years managing healthcare programs for women, children, and families, both domestically and internationally. Though she was born in Canada and raised there and in the USA, Anjou has had the privilege of working and living in a variety of countries in both Asia and Latin America, including India, Japan, China, Mexico, Guatemala, and Honduras. She also speaks several languages, including Spanish and Gujarati.

Jaya Roy, M.A., MSW, ASW (she, her, hers)
Mental Health Counselor
Hello I am Jaya, thank you for reading my bio. My formal training includes a M.A. in Cognitive Psychology and a M.S.W. in Clinical Social Work. I am also a certified yoga instructor and domestic violence advocate. I use my background in cognitive psychology and yoga to take a deep dive exploring the ways in which our body and mind respond to, internalize, and adapt to the ups and downs of life. My social work background allows me to contextualize and root our understanding within a person's lived experience, history, culture, and social identities. By integrating these aspects into a dynamic understanding of one's self, I believe we can make sustainable and long-term impact towards well-being. I also believe that how we do our work is just as important as the work we do. Specifically, no matter what I am doing, I aim to embody principles of cultural humility, equity, and social-justice. Some topics I have experience providing support for are LGBTQIA+, BIPOC, and multicultural affirming counseling, in addition to topics related to trauma, IPV/DV, eating disorders in women of color, anxiety, depression, self-injury, and suicidality.

Tanya D'Angelo, M.S., APCC (she, her, hers)
Mental Health Counselor
Tanya D'Angelo is a Certified Rehabilitation Counselor (CRC) and Associate Professional Clinical Counselor (APCC). She graduated from San Diego State University with a M.S. in Clinical Rehabilitation Counseling and Clinical Mental Health Counseling, specializing in Psychiatric Rehabilitation. Her background emphasizes vocational rehabilitation as a form of recovery and she has supported Veterans as well as job seekers with physical, neurodevelopmental and psychiatric disabilities/differences as they achieved their individualized goals. She draws on Motivational Interviewing (MI) and Solution Focused Therapy (SFT) and emphasizes a strengths-based approach. Tanya values each individual's lived experience and partners with people as they progress toward their self-identified wellness goals.

Nathan Klein, M.S., APCC (he, him, his)
Mental Health Counselor
My name is Nathan G. Klein, and I am a native San Diegan. I am also a proud former community college student. I attended Grossmont College from 2009-2013 and then transferred to SDSU where I received a Bachelor's in Sociology. Following my undergraduate career I lived and worked abroad as an English teacher. I taught for one year in Mallorca, Spain, and two years in Shanghai, China. It was an amazing experience. Upon returning home I pursued a Master of Science in Counseling at my Alma Mater SDSU, graduating in the Spring of 2020. Now, I have returned to where it all began: The Community College. It is my greatest joy and honor to serve alongside all of you. I can't wait to see what we can accomplish together.

Lucio Lira, M.S., APCC (he, him, his, they, them, theirs)
Mental Health Counselor
Lucio is an Associate Professional Clinical Counselor with diverse experience supporting community members through academic, career, personal, and group counseling. Lucio obtained his Masters of Science from the Community-Based Block program—Multicultural Community Counseling & Social Justice Education. Lucio is committed to advocate and support underserved communities through counseling in both English and Spanish. Lucio's counseling experience comes from supporting LGBTQIA+, transborder, undocumented, and folks impacted by immigration. Also, Lucio has experience working with non-traditional students, Foster Youth, formerly incarcerated, single parents, and community members with disabilities. Lucio uses multicultural, trauma-informed, person-centered, feminist, social justice, and gender-affirming approaches to support folks in therapy to enhance their self-awareness and reconnect with their inner power.