Free and confidential Counseling and Mental Health Services are available to currently enrolled students during Health Services' regular business hours.
Personal/Mental Health Counseling Sessions
Sessions are 50 minutes, one time per week for up to six consecutive weeks. One-time drop-in crisis sessions of up to 50 minutes are also available. Sessions may be used for individual, relationship, or family counseling. Some common reasons to seek mental health counseling are:
Generally overwhelmed with life
Difficulties at school or work
Stress and anxiety
Depression
Difficulty with sleep
Relationship challenges
Substance abuse
Concerns about eating
Sexuality
Gender identity
Traumatic life experiences
Pressure/trauma related to marginalization
Groups (starting the week of September 14th)
Workshop Series: Staying Engaged with School During Remote Learning
Tips from Mental Health Counselors, Fridays 9/18, 9/25, 10/2, 10/9 at 11 am. A series of workshops on important ways of staying academically and emotionally engaged during this time. Facilitated by Carolina Moxley, Claudia Nevarez, and Jaya Roy. Email ​cnevarez@miracosta.edu​ for link.
Social Skills Group
Tuesdays, 12:10-12:50 pm. Interested in developing new social skills or practicing social interactions with others? In collaboration with DSPS. Facilitated by Carolina Moxley. Email cmoxley@miracosta.edu​ for link.
Group for Black Students
First meeting 9/17 at 3 pm. Student-only space for Black students to share experiences and build community. In collaboration with Student Equity & UMOJA. Facilitated by Nikki Gee. Email ngee@miracosta.edu​ for link.
UPRISE Groups
Mondays & Tuesdays 6pm-8pm. Art therapist-run group for undocumented students and their families. In collaboration with UPRISE (through Student Equity). Facilitated by Dr. Berenice Badillo. Email bbadillo@miracosta.edu​ for link.
Prism Collective
Affirming space for all LGBTQIA+ students to share experiences, speak about te nuances of their identities, and build community. In collaboration with Student Equity. Facilitated by Van Ethan Levy and Jaya Roy. Email ​vlevy@miracosta.edu​ for information & link.
Our Team
The Mental Health Counseling Team is comprised of a diverse group of professionals and includes Licensed Clinical Social Workers, Licensed Marriage and Family Therapists, Licensed Professional Clinical Counselors, and pre-licensed associates and interns.
We have been trained to look at the world from a systemic, humanistic, social justice, and equity-minded perspective. We consider the whole person in our work with students. This includes focusing on past and current experiences, including the impact the larger system has on lived experiences. We therefore consider the impact of social injustices and systemic inequities on individuals, including acknowledging and examining systems, policies, and practices of oppression that students have experienced.
As clinicians, we are in solidarity for social justice and equity, both here at MiraCosta and in the larger community. We are here for all students and as an additional source of support for BIPOC (Black, Indigenous, People of Color) and LGBTQIA+ students in the MiraCosta community, both through individual counseling and through scheduled group sessions.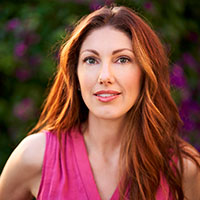 Abigail (Abby) Burd, MSW, LCSW, BCD, PMH-C (she, her, hers)
Full-Time Faculty / Licensed Mental Health Counselor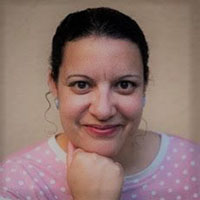 Ghada Osman, Ph.D. LMFT, C-IAYT (she, her, hers)
Full-Time Faculty / Licensed Mental Health Counselor

Berenice Badillo, Ph.D. LMFT ATR-BC (she, her, hers)
Associate Faculty / Licensed Mental Health Counselor

Nicole (Nikki) Gee, M.S., APCC (she, her, hers)
Mental Health Counseling Intern

Van Ethan Levy, M.A., LMFT & LPCC (they, them, theirs)
Associate Faculty / Licensed Mental Health Counselor

Carolina Moxley, M.S., AMFT (she, her, hers)
Mental Health Counseling Intern

Claudia Nevarez (she, her, hers)
Mental Health Counseling Intern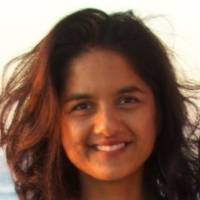 Anjou Parekh, MS, MHS, LPCC (she, her, hers)
Associate Faculty / Licensed Mental Health Counselor

Jaya Roy, M.A., MSW, ASW (she, her, hers)
Mental Health Counseling Intern

Jason Unruh, LMFT (he, him, his)
Associate Faculty / Licensed Mental Health Counselor