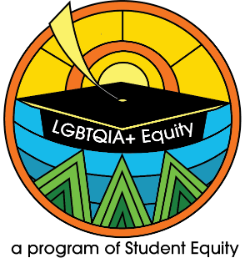 Academic Success and Equity Program
Our SPHERE Program is designed to guide LGBTQIA+ students and allies to reach their academic goals & embrace their identity as they build community at MiraCosta College.
Academic Counseling Support
SPHERE students receive guidance from counselors to achieve their academic goals in an affirming ways through:
Academic, Career, & Personal Counseling
Creating/Editing your Educational Plan
Explore Careers and Degrees at MiraCosta College
Learning about the Transfer Experience
Connection to On-and-Off campus academic and identity-based resources
Opportunity to participate in LGBTQIA+ centralized school events, activities, & workshops
Leadership Opportunities
& much more!
Contact our Counseling Department at 760.795.6670. Make sure you ask to meet with Counselor Luis Munguia.
Community Building
As a cohort, students take a counseling class that prepares them to succeed academically, enhance lifelong learning, and identify support services on- and off-campus. In addition to enrolling in a counseling class, students also enroll in a general education class with professors who identify as a part of or are allied with the LGBTQIA+ Community.
In collaboration with LGBTQIA+ Equity, there are many opportunities to build community, such as:
Prism Collective
Gender Sexuality Alliance (GSA) Club
Lavender Welcome & Celebration
Rainbow Stoles
& much more!
Professional Development
SPHERE is one of the Academic Success & Equity (ASE) programs. ASE programs offer professional development workshops and promote a career and life planning course open to all ASE students. These curricular and co-curricular offerings promote and help students make effective decisions regarding their career and life choices, increasing their employability.
Learn more about SPHERE!
Please fill out the intake form below if you're interested in the SPHERE program. The SPHERE team will contact you with more information on how to enroll and other benefits of our program.
Contact Information
Luis Munguia
Pronouns: He, Him, His
SPHERE Program Counselor and Coordinator
lmunguiarivera@miracosta.edu
¡Hablo español!