The LGBTQIA+ Equity Team is available to help you find ways to be successful and thrive at MiraCosta College. Please consider our Team below as well as the staff and faculty listed on the OUT @MiraCosta page as resources and mentors to you. Reach out to any of us at any time. We are glad that you are part of our MiraCosta LGBTQIA+ community!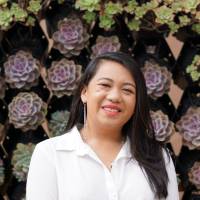 fran bautista
Student Services Specialist & Gender Sexuality Alliance (GSA) Student Club Advisor of Record
Pronouns: they/she
fbautista@miracosta.edu
760.757.2121 x6236
Summer 2023 Schedule: Tuesday, Wednesday, and Thursday 8am - 2pm
Location: Oceanside campus, T305C
fran bautista (they/she) is a nonbinary/demigirl, demi/pansexual, Filipin@-/Asian- American, and child of immigrants from the San Fernando Valley, located on Tongva land in Los Angeles county. A first-generation college graduate and UC San Diego alumna (Class of 2021), fran studied Global Health and Critical Gender Studies with a double minor in Human Rights & Migration studies and Asian American & Pacific Islander studies - culminating their time with the creation of a digital archive of Sapphic Asian community interviews on the topic of identity exploration and development.
Her work is committed to developing and maintaining spaces of belonging that encourage community building and leadership development for intersectional identities, especially Queer Asian/Americans as rooted and framed within accessibility, equity, social justice, and belonging. New to community involvement outside of higher education, they have committed themselves to volunteering for amazing organizations committed to the LGBTQIA+ community, such as the North County LGBTQ+ Resource Center, San Diego LGBT Community Center, San Diego Pride, and Transgender Health & Wellness Center. fran is particularly excited for this role as it allows her to reach out to students who are looking for community around their LGBTQIA+ identities.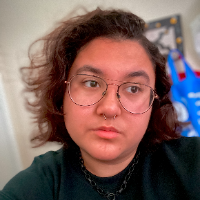 Remy Oropeza
Student Success Liaison (Campus Aide III)
Pronouns: they/he
Major: English
eoropeza@miracosta.edu
Summer 2023 Schedule: Monday, Tuesday, and Wednesday 9am - 3pm
Hello everyone, my name is Remy Oropeza (they/he). I am a genderfluid, demi/pansexual Mexican from a mixed-status, low-income household. This is my fourth semester as a student here at MiraCosta, and first semester serving as the LGBTQIA+ Equity liaison! I am majoring in English in hope of pursuing a career in higher education, and I wish to continue my work in advocating for the LGBTQIA+ community. Through my work, I am committed to maintaining safe spaces where students can feel free to express themselves and find a sense of community and belonging. As someone who grew up with a lack of resources and understanding of my own identities, I value the importance in ensuring that our students and community members have equitable access to the resources they need in order to thrive. With this in mind, I strive towards increasing awareness and understanding of intersecting identities present within our community, so we may provide resources that will best fit their specific needs.
Myshell Thomas
Community Assistant (Student Worker)
Pronouns: she/her
Major: Public Health, Spring 2025

Hi, my name is Myshell, I identify as a transgender woman and I am originally from Lincoln, Nebraska. My pronouns are she, her, hers and I have spent the large portion of my life unhappily trying to fulfill the expectations of the gender I was assigned at birth. When I was 34 I made up my mind to move and make a new start in San Diego. I have gone through many challenges in my journey to affirm my gender but it has all been worth it. I am currently studying to get my degree in Public Health which I hope someday to be able to address issues pertaining to homelessness and addiction, particularly within the LGBTQIA+ community. I am very excited to be a part of the LGBTQIA+ Equity team here at MiraCosta where I am looking forward to the next stage of my journey!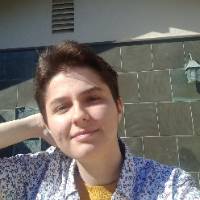 Grayson Scott
Community Assistant (Student Worker)
Pronouns: she/her
Major: Graphic Design, Spring 2024

Grayson Scott (she/her) is a lesbian and gender nonconforming woman. She was her high school's GSA club president and is excited to be expanding on and continuing her involvement in the LGBTQIA+ community as a community assistant here on campus. She has come a long way since first coming out in middle school and her journey of self-discovery and sense of identity has been constantly changing and evolving since. This is her second year at MiraCosta studying graphic design and she can often be found drawing or reading in between classes.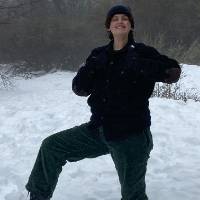 Kellan Bellchamber
Community Assistant (Student Worker)
Pronouns: he/they
Major: Music Technology, Spring 2024
Hello! I'm Kellan (he/they) and I am trans and genderfluid. I grew up here in North County and I work heavily in the local music community when I'm not in school or working. I am currently attending MiraCosta in pursuit of a music technology degree. After my time here at MiraCosta, I hope to open a live music venue here in North County that will be a safe space for any person who comes in. I am proud to start my first semester here as a Student Equity liaison as well! I aim to bridge the gap between the LGBTQ student body and the rest of the MiraCosta campus. I believe that if we all listen to each other and try to understand each other, our campus and community can be a more understanding place. I hope my work here helps students feel that they're welcome here and have the resources that they need to succeed here and any place they choose to go.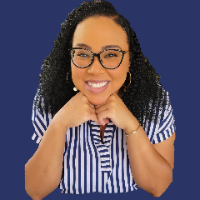 Kristina Londy
LGBTQIA+ Campus Liaison & Student Equity Program Manager
Pronouns: she/her
klondy@miracosta.edu
760.757.2121 x6460
Location: Oceanside Campus, Building 3700
Hailing from Oceanside, California, Kristina Londy (she/her) serves as Program Manager, Student Success & Equity and Campus Liaison for LGBTQIA+ needs at MiraCosta Community College. She is passionate and committed to shifting culture and ushering transformative change to be more inclusive of racialized and cultural experiences of those she serves. Her enthusiasm stems from her desire to advocate with and for people who are not traditionally centered in processes and experiences—hoping to be a catalyst that supports innovation and reconnection to practices, knowledge, and storytelling of the communities with whom she works. In addition, she is passionate about empowering people to be transformational agents of change in their spheres of influence to bring about liberation.
Kristina holds identity as a Black, multiethnic woman born to a multi-racial, multinational family. She was the first to pursue higher education and has a Bachelor of Arts degree in Human Services from CSU Dominguez Hills and received her Master of Science degree in Education from CSU Fullerton in 2011. Kristina also enjoys longboard skating, spoken word, shoebill storks, elephants, and peanut butter and jelly sandwiches among her work.