Assembly Bill (AB) 705 is a bill signed by the Governor that requires California Community Colleges to maximize the probability that students will enter and complete transfer-level coursework in English and math within a one-year timeframe. AB 705 requires that colleges use one or more of the following measures for placement into English and math courses:
High school grade point average (GPA)
High school coursework
High school grades
Automated Placement at MiraCosta
If you have graduated from a United States high school (or intend to graduate in the next year), the MiraCosta application through CCCApply will prompt you to provide your high school GPA, coursework, and grades. This information will be used to provide an automated placement for math and English. If you provided this information on the application, you will receive an email shortly after your application has been processed with your placement information. This email is also accessible through the Message Center located within your Student Center in SURF. Please note, transcripts may be requested for verification purposes.
Submitting HS information for Placement
If you did not provide your high school transcript information through the MiraCosta application, you may submit it directly to Testing Services. Please submit your high school transcript (official or unofficial) to Testing Services via email (testing@miracosta.edu) or in-person at one of our three campus locations.
If you do not have access to your high school transcript, you may fill out a Multiple Measures Self-Report Update Form. Please ensure that the form is completely filled out in order to receive placement. Forms may be submitted to Testing Services via the Adobe webform or in-person at one of our three campus locations.
Guided Self-Placement Tools
MiraCosta College offers guided self-placement tools for Math, English, and ESL for students who do not have access to their high school transcript information or who attended high school outside of the United States. These tools can be assigned to your SURF Student Center. Please email us at testing@miracosta.edu for more information on this process.
More Information on AB 705
Please visit the the following websites for more information about AB 705:
AB 1805: Placement and Enrollment Outcomes
MiraCosta College wants to ensure students are placed equitably, accurately, and in alignment with AB 705. Below, we have included our placement and enrollment data to share the results of the work that we've done to support student success. Below, you'll see our Data Dashboard showing an overview of our English & Math Enrollment, Success, and Throughput as well as data showing placement and throughput disaggregated by ethnicity.
English & Math Enrollment, Success, and Throughput overview
English direct transfer enrollment (disaggregated by ethnicity)
English One-Year throughput (disaggregated by ethnicity)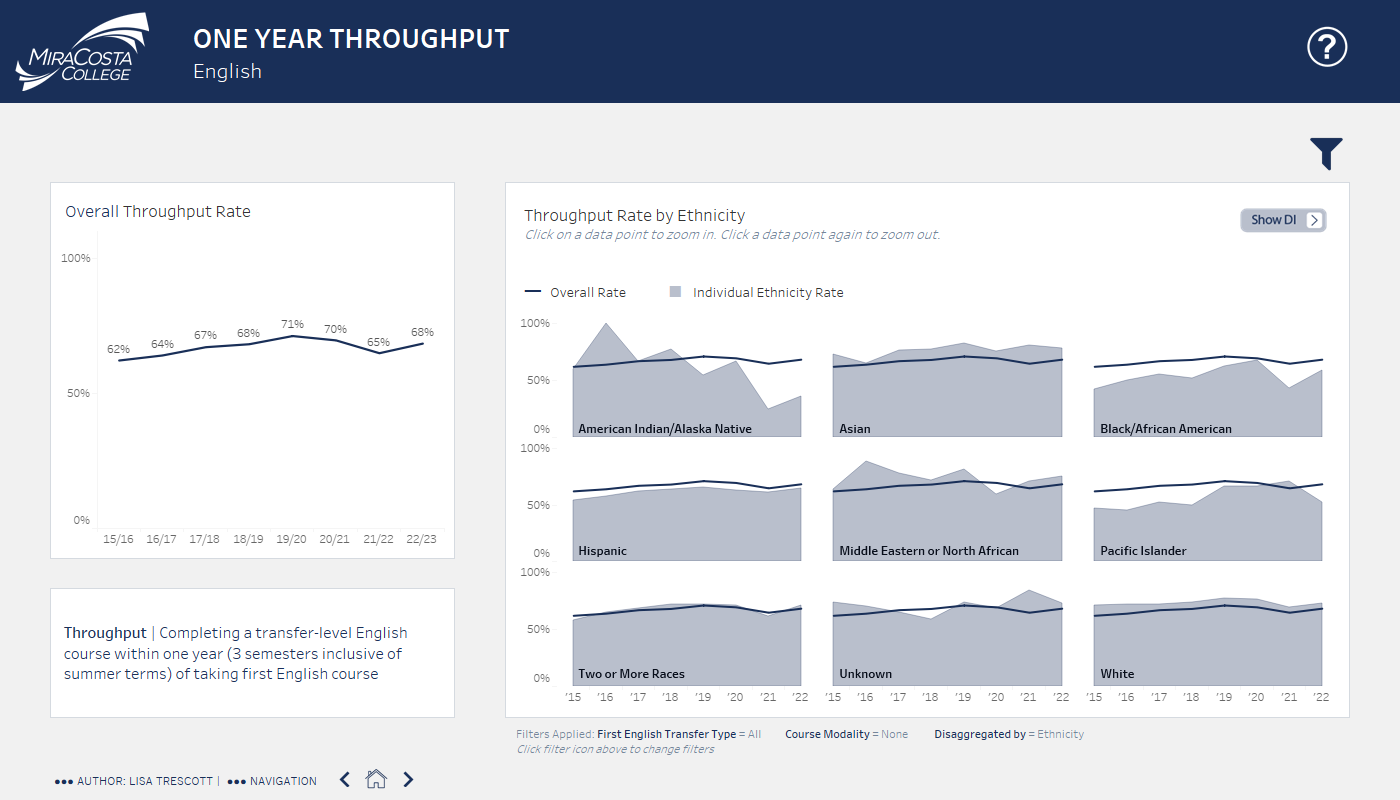 Math direct transfer enrollment (disaggregated by ethnicity)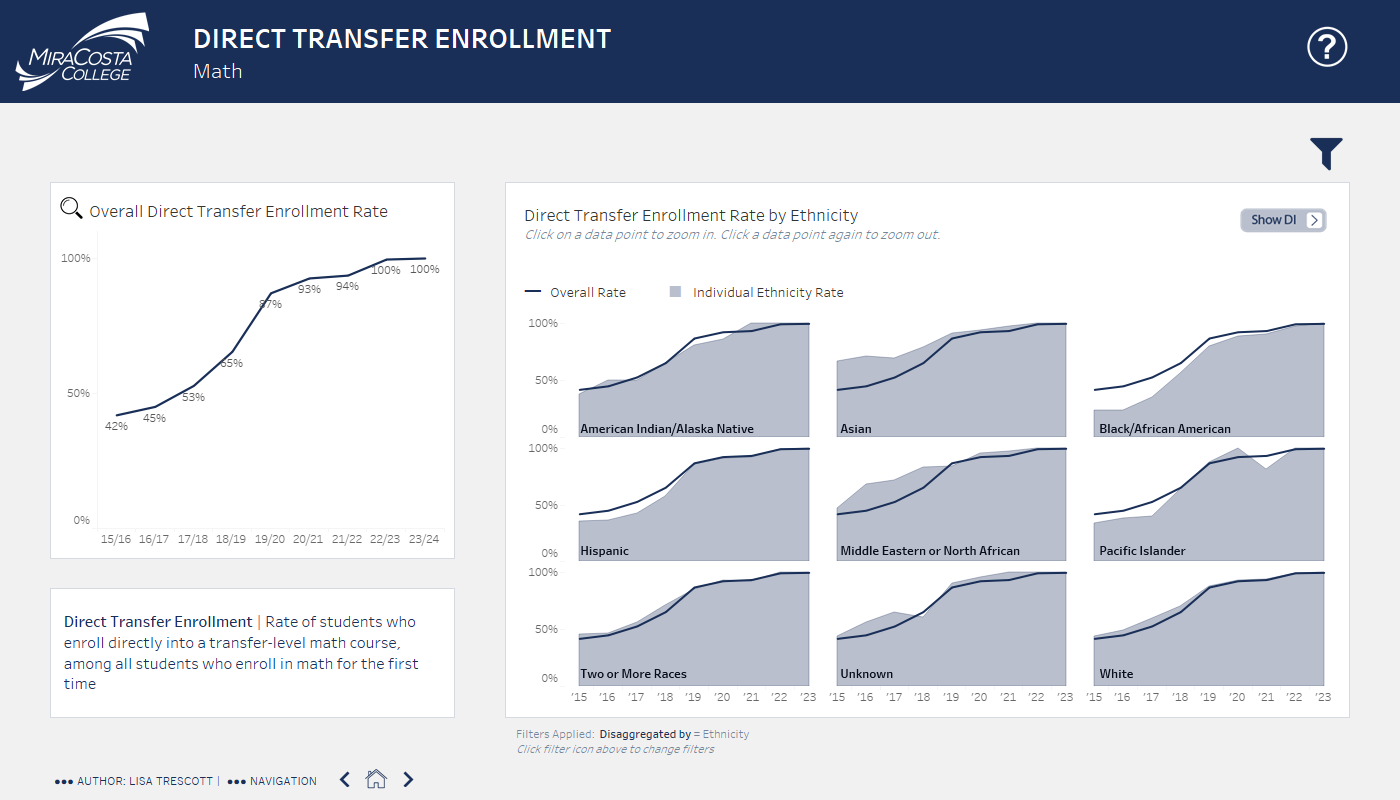 Math One-Year throughput (disaggregated by ethnicity)